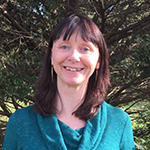 Tammy Holcomb, LCMHCS, offers group therapy sessions.
Please contact Tammy at
919-909-7959
, or
">email
for further information.
Weekly Free Eating Disorder Support Groups
315 S Salem Street, Ste 222
Apex, NC 27502
Time: Sundays 5-6 pm, Thursdays 6-7 pm
These groups are open to anyone who is working on recovery from an eating disorder of any type. These are process groups that provide a space for people to share resources, accomplishments, struggles and inspiration. Registration is not required, but it is good to let Tammy know that you plan to attend the group in order for her to add you to the group email list.