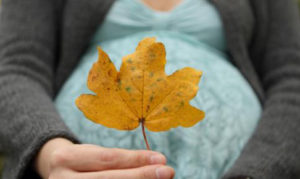 The journey to create a family, at times, can be fraught with complications. While trying to conceive, many women experience infertility issues, miscarriages, and stillbirths. Once the baby is born, some women struggle with trauma related to labor and delivery or infant loss. In addition, one in seven women are likely to experience symptoms of Perinatal Mood and Anxiety Disorders. The psychological impacts of these experiences can significantly interfere with a woman's ability to enjoy her pregnancy, bond with her baby, maintain her relationships, and function at maximum capacity. If you have experienced infertility, miscarriages, and/or stillbirths, you may need to talk about your painful loss.
If you are experiencing symptoms of Perinatal Mood and Anxiety Disorders, you are not alone and it's not your fault! Unlike the baby blues, PMAD can start during pregnancy, or anytime from a few weeks up to a year postpartum. Suffering with mood symptoms during this special time is always unexpected and, therefore, devastating for your family.
The psychologists at the Sage Psychology Group are trained to assess, diagnose, and treat reproductive mental health concerns. Our clinicians have received certified training from the Postpartum Stress Center in Philadelphia and Postpartum Support International, a world-renowned organization in this field. We are dedicated to helping women struggling with reproductive mental health issues experience greater compassion, support, and optimism around creating their loving family.