About Tammy Holcomb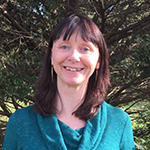 I am committed to providing a nonjudgmental and compassionate space for clients to share their stories and struggles. I like to work with clients to establish goals that will help them overcome obstacles that stand in the way of living successful and authentic lives.
I appreciate and honor the diverse cultures and lifestyles that people come from, and I work to help clients set objectives that match their belief systems.I recognize that people come to therapy for a variety of reasons. I adjust my style to try to match clients where they are in their journey.
I employ a variety of styles depending on the circumstances from narrative therapy, where I allow a client to take the lead and set the pace, to more directive therapy, where I set guidelines for clients to help maintain their safety due to compulsive behaviors or harmful thinking.In cases in which clients are not ready to start therapy, I enjoy working with family and friends to educate them about various mental health issues and to work with them to identify ways they can help a loved one who is struggling. Proper intervention from loved ones can often prevent someone from escalating to a dangerous point.
Professional Experience
 I started my professional career working in an acute care psychiatric facility in 1987. This position helped me learn to establish a strong rapport with people who are in crisis and frequently at turning points in their lives. I have continued through the majority of my career to have a close relationship with local psychiatric facilities and community services centers.
I originally went into private practice in 1993 with Cobb Counseling Associates in Georgia. I maintained my private practice while working at a variety of agencies, including Council on Battered Women, Ridgeview Institute, Skyland Trail, and Manna Treatment Center. I founded the Atlanta Eating Disorder Coalition in 2003.
Most recently, I worked as the Executive Director of Carolina House eating disorder programs in Durham and Raleigh, N.C. I held this position for over three years prior to joining Sage Psychology Group. Currently, I facilitate a variety of support groups for the community. Please check our Group list to see an updated list of groups I facilitate. I also Chair the Education Committee of the local IAEDP (International Association of Eating Disorder Professionals) Chapter. This committee is dedicated to educating health care providers in our community about Eating Disorders and best practice treatment.
Qualification & Education
I am a Licensed Professional Counselor and Supervisor in the states of North Carolina and Georgia. I am a Certified Eating Disorder Specialist through the International Academy of Eating Disorders Professionals Foundation and a Certified Clinical Hypnotherapist through the National Board of Hypnotherapy.
I completed my Masters and Specialty Degree in Community Counseling at Georgia State University in Atlanta in 1993. I pursued continuing education training with a focus on trauma, eating disorders, addiction, and supervision.
I was recognized in 2015 as a Patriotic Employer for contributing to national security and protecting liberty and freedom by supporting employee participation in America's National Guard and reserve force by the office of secretary of defense.
Personal
An advantage of being in this field so many years is that I have had the opportunity to learn from so many excellent resources. Yet, I think I have learned the most from clients who have faced fears with courage and from young therapists whom I have supervised who bring fresh ideas and passion. Both have taught me that there is always something to learn and that persistence really can pay off in incredible ways.
I think my experiences in the management side of both nonprofit and private-for-profit mental health facilities are assets to me when working with clients who work in the corporate world. My understanding on a personal level of the pressure and challenges of corporations helps me better assist those living that lifestyle.
Finally, my own family and friends have been teachers to me as I have watched them slip and fall, but get up again to continue their journey.