About Dr. Sampson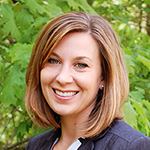 I am a licensed psychologist with over 14 years of experience assisting individuals from diverse cultural backgrounds and ages across a variety of clinical settings. I hold a Ph.D. in Clinical Psychology and Masters Degrees in both Clinical and Counseling Psychology. I am licensed by the North Carolina Psychology Board as a Psychologist and as a Health Service Provider. Additionally, I am a member of the North Carolina Psychology Association (NCPA) and Division of Independent Private Practice (DIPP).
Psychological and Psychoeducational Evaluation Experience
I have extensive experience and training in providing both psychotherapy as well as psychological evaluations in a range of contexts including: university counseling centers, community mental health clinics, hospital settings and the public school system. My current professional focus is on psychological assessment and I enjoy combining my training as a psychotherapist with my psychological evaluation skills to provide an assessment experience that is tailored to each person's particular interests and needs. I am experienced in conducting psychological evaluations for a variety of purposes including: adoption readiness, career assessment, substance abuse, and personality assessment as well as psychoeducational evaluations to help diagnose/assess learning difficulties, AD/HD, giftedness and early kindergarten readiness. I strive to make the assessment experience one in which individuals can feel supported and secure as they gain greater clarity into their specific questions and concerns.